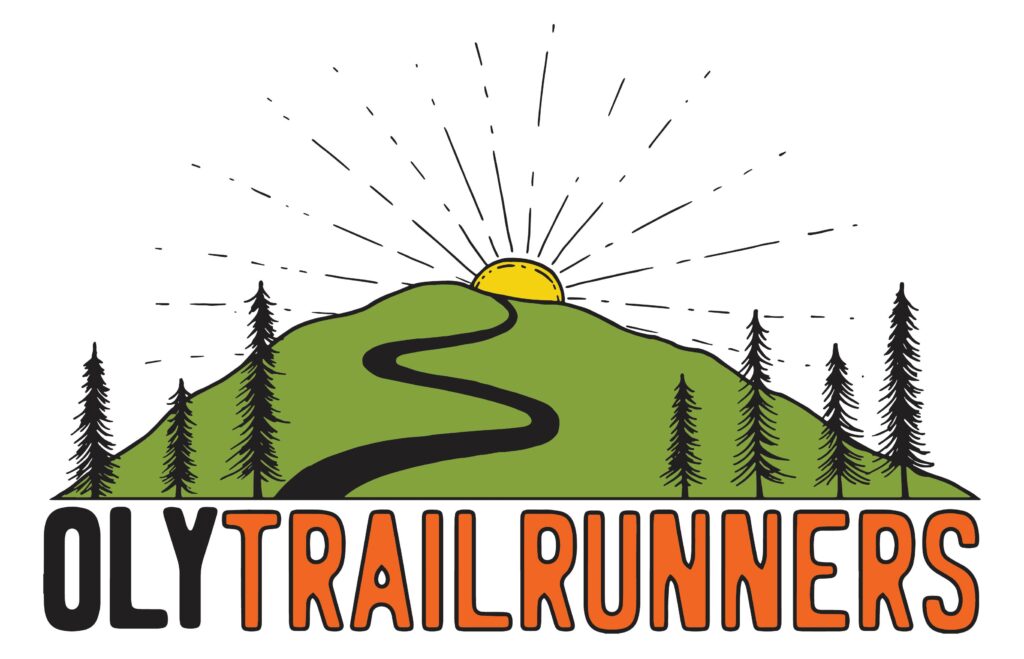 Oly Trail Runners are a loosely tied group of trail runners who enjoy running in Capitol Forest, the Olympics, Cascades, and ultra events.
Weekly Runs
We are currently taking a break from group runs due to COVID-19, but join our Facebook Group to connect and receive updates.
We have fun runs on Tuesdays, usually around 4-5 miles at an easy pace. The location changes every week.
Olympia trail runners can be found on Thursday nights running in Priest Point Park. We meet at 6:00pm at the Rose Garden.
Our winter meeting spot (October 10th to March Daylight savings time) is the Olympia Friends Meeting House, (the old Salmon Club hse) 3201 Boston Harbor Rd NE. It's the first building on the left after Flora Vista rd. Park in the back of the parking lot. Bring a Headlamp!
We usually go for an easy 45min run in the park. All abilities are invited. We love to help newbies learn how to run trails. After our run, we usually head off for beverages afterwards!
Check our Facebook Group for Saturday morning runs in the Capitol Forest. Capitol Forest has some of the best trails in the state! There is some awesome single track, challenging climbs, and great views.
During the year, there are many adventures to participate in, including ultra race events, volunteering, trail work, multi day adventure runs in the mountains…
Want to know what going on? Join our Facebook Group.
*** Oly Trail Runners are the new hosts for Capitol Peak Ultras!***
We now offer 3 great trail running events in the Capitol State Forest. The Capitol Peak 50 miler is a Washington Ultra classic and it's now joined with a fun 25K. We also have the Mega FatAss to get your winter started. And of couse, we can't forget the ScaryAss Halloween costume run! Visit our Capitol Peak Ultras page for more information.
Click Here for all of our Race Photos!
Check the Capitol Peak Ultras Fb page for updates and mix with the Ultra Racing community.
***
Save
Save
Save
Save
Save
Save
Save
Save
Save
Save
Save
Save
Save
Save
Save
Save
Save
Save