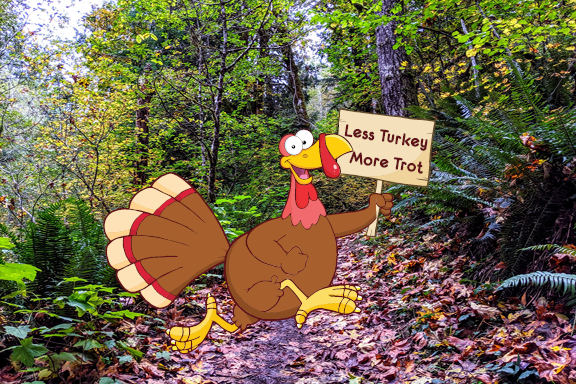 Less Turkey, More Trot – Virtual Race
When:
November 20 -28, 2021
How it works:
Pick a distance (10K, 20K, 30K, or all three) and run the course anytime between Saturday, November 20st and Sunday, November 28th. All courses start and end at Margaret McKenny Trailhead in Capitol Forest.
Entry: $20
All proceeds will go to the Friends of Capitol Forest and Thurston County Food Bank. The first 25 people to register will receive a mini swag bag! Pickup will be at a designated location in Olympia.

Registration Link:
Register before November 26th at UltraSignup
Additional Fun:
If you're interested in having a course tour guide, email: lessturkeymoretrot@gmail.com
An OlyTrailRunner will accompany you and follow covid safety protocols. We're asking for an additional donation to the food bank in exchange for the service.

DISCOVER PASS:
Be sure to have your pass visible in your vehicle. More information about purchasing Discover Passes at https://www.discoverpass.wa.gov.
Timing:
You will be emailed a link to record your time.
No requirement for proof. We will use the honor system. Do take Garmin or Strava screen shots, or photos to share! If you are participating in another virtual race on the same date, you can also submit your results for this event.
Course Map:
** The course will not be marked so if you are unfamiliar with the area, be sure to download and print out a map to take with you. **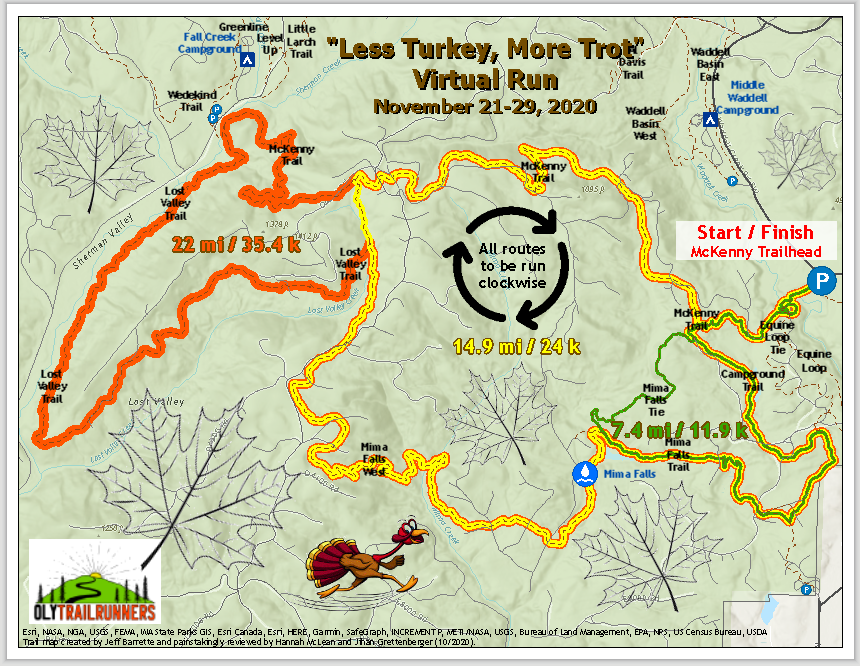 Have fun and stay safe!