South Sound Brew Pub Run Championship (5K)
September 5th, 2019
Start: 6:30PM
Location: Riccardo's, Lacey( 7th st.)
Entry Fee:  $10 per person
Get a team together with your favorite Pub! No limit to the size of the Pub team.

Your Entry Fee Includes:
* A Flat, Awesome 5K Race with Your Friends
* Free Ricardo's Pizza at the Finish! 
* Free Entry into the Brats, Brews and Bands Festival on Saturday at the same place
(click this link for info on the Brats, Brews and Bands Festival)
Scoring:
Championship is scored cross country style based on the top 3 men and top 3 women from the team.  The finish place of each team member is totaled up. The lowest overall team score wins. (example: If a team had runners finish 1,3,7,10,11, and 17 their team score would be 49.)
The course will be an out and back on the Woodland trail.
Course Map: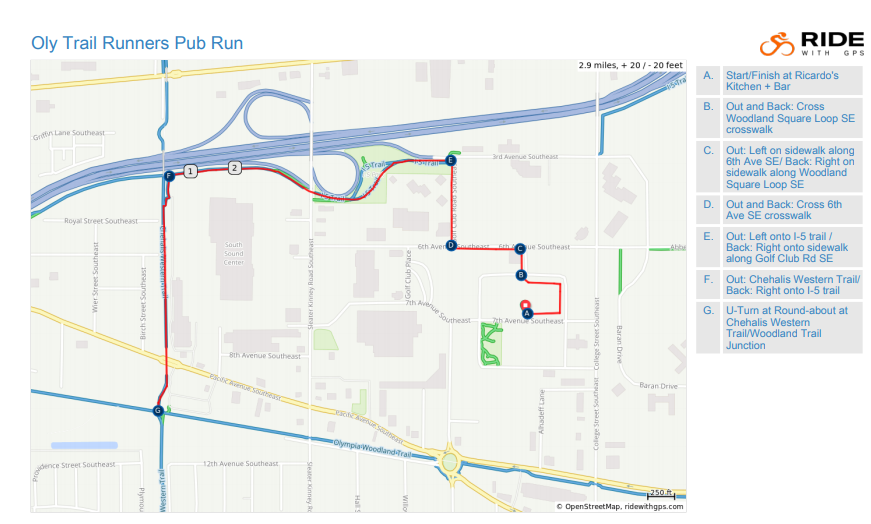 Brought to you by: