2023 MegaFatAss 25K/50K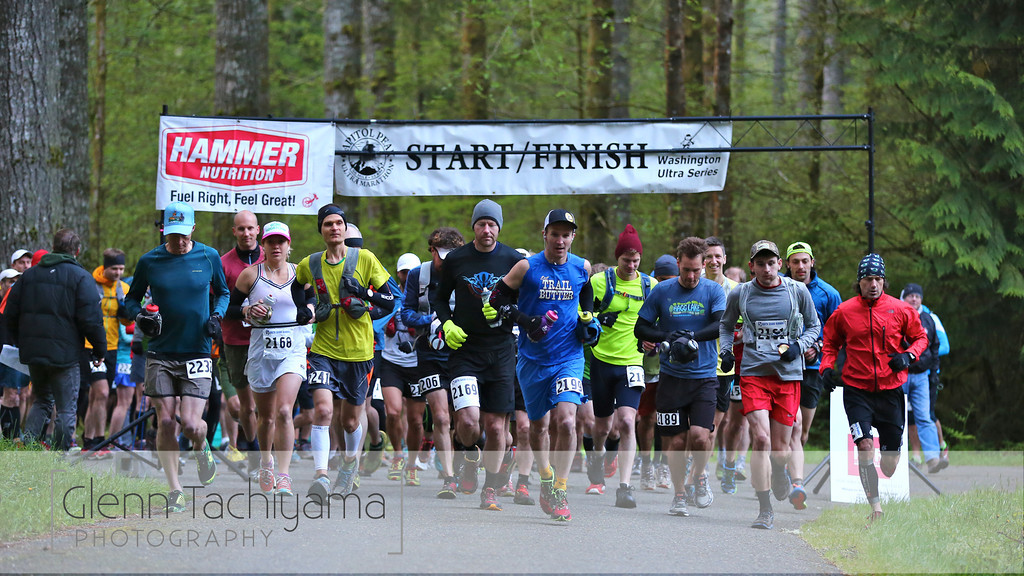 When: Sat, January 21, 2023
Start times: 8:00am 50K,
9:00am 25K
We're running to Capitol Peak!

Where: Margaret McKenny Campground, 
10900 Waddell Creek Rd SW, Olympia, WA 98512
Parking:
Discover Pass Required for parking!
Entry: $20 entry (no refunds)
Online Registration:  Opens Nov 1
(No day of race registration, registration closes Thursday the 19th at midnight)

Mark your calendar for the 18th annual MegaFatAss run.
This year we  are  running to Capitol Peak!
Check in at the Start/Finish is at 7:00 am.
A Discover Pass is required for parking. DNR will be writing tickets!
Also, you need to have a signed DNR waiver form at check-in.
Click to download the DNR waiver.
Final Race instructions:
The Mega Fat Ass is all ready to go this Saturday January 22, 2022 at 8:00am.
Here are a few things to prepare for this weekend's race:
If you haven't already done so…take the time to go online and purchase a Discover pass. This may be for the person's car (with individual license plate) you may be carpooling with…HINT HINT!! The
Discover Pass is REQUIRED for parking in Capitol Forest for the Mega Fat Ass or the Capitol Peak 50 mile/25k in April. The DNR enforcement office WILL be writing tickets! So if you are planning to run either of these races or any other races that are on Washington state land (including WA state parks), you might as well purchase an Annual Pass.
http://discoverpass.wa.gov/
Everyone also needs to have a DNR waiver signed before checking in at the start. You can download and print out your copy here:
Printing these forms and bringing them already signed at registration will help speed up registration! This DNR waiver is NOT part of the online registration!
We will be giving out bib numbers before the start. Even if you already registered, please come early (prior to 7:30am for 50K runners, after 8:00am for 25K runners) and you will receive a bib number upon a receiving your signed DNR waiver.
If you are not familiar with the Capitol Forest trails, print out the Course Map to take with you so you don't get lost. The course is well marked with red/yellow flagging or orange spray paint arrows to follow the MegaFatAss course.
Thank the Thurston County Jeep Patrol for their support for Capitol Peak Ultras events! The Jeep Patrol will be stationed at Falls Creek and at Capitol Peak for communications and first aid.
Aid Stations are at Falls Creek and Capitol Peak, water only.
For those running the 34 mile:
There is no early start. The cutoff time for reaching the Fall Creek Aid station is 12:00. The 50K cutoff time is 5:00pm.
If you have a drop bag, Please clearly mark your name on your bag, otherwise you may not see it again.
For everyone:
Post-race potluck: We'll have chicken noodle soup or butternut squash soup (if vegetarian). Will be hot and ready at the finish. Everyone is welcome to hang out at the finish with FOCF, soup, a fire and good times!
There is limited overnight camping available for anyone wanting to stay at McKenny Campground by the start/finish Friday night. If you are planning on staying Friday night, please let me know. There will not be camping available Saturday night.
Olytrailrunners are excited to continue the traditions of Capitol Peak Ultras and a portion of your race fee will be donated to the Thurston County Jeep Patrol and Friends of Capitol Forest.
Additional donations to Friends of Capitol Forest will also be much appreciate…FOCF are the ones who have worked hard on many thousands of hours each year on trail projects in Capitol Forest! Hang your Discover Pass or get a ticket!
Course Map: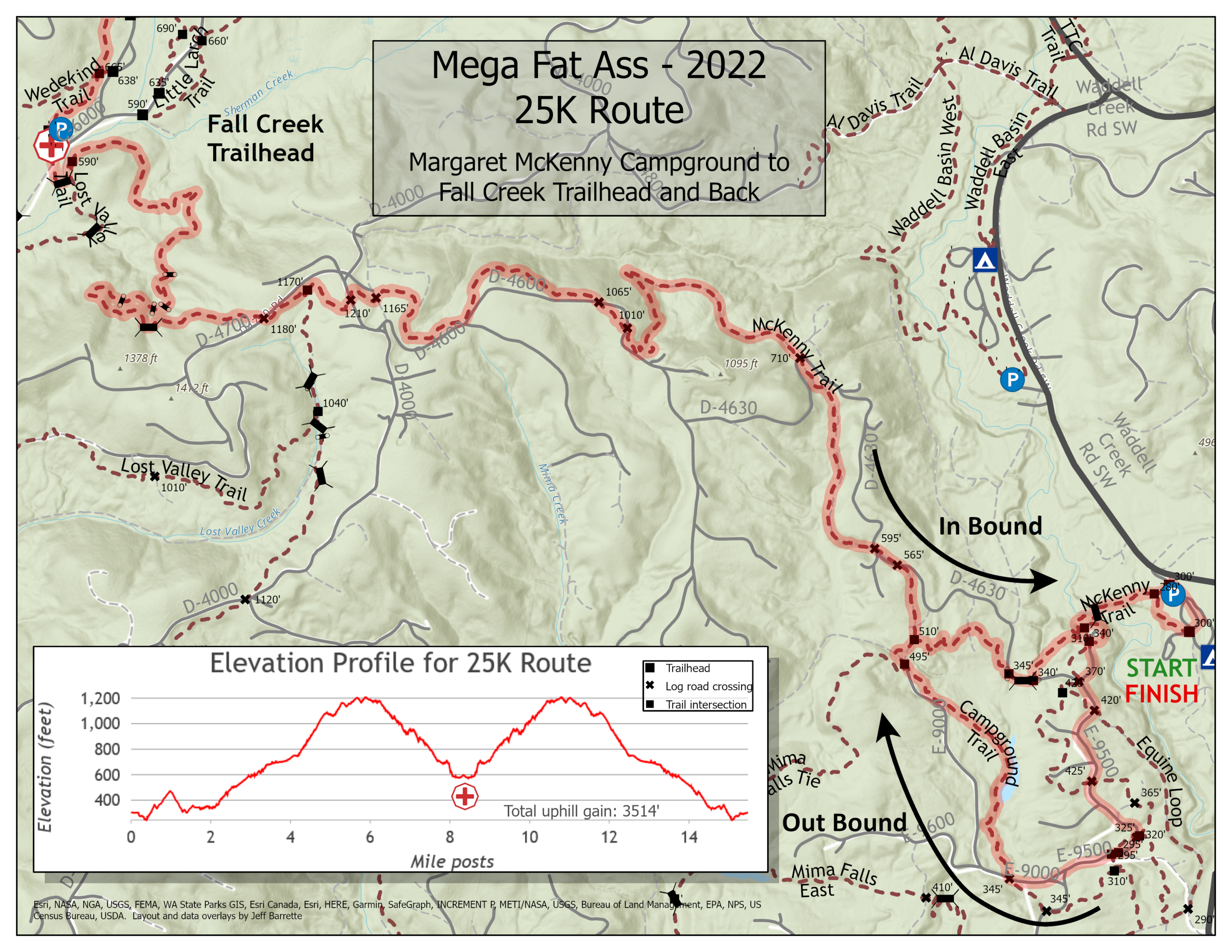 Course description:
Start at Margaret McKenny
Follow road to Campground trail
McKenny trail to Fall Creek Day Use Area ( Water only Aid: 25K Turnaround)
McKenny Trail to Finish at Margaret McKenny (50K runners do 2 laps)
Save
Save
Save
Save
Save
Save
Save
Save
Save
Save
Save
Save